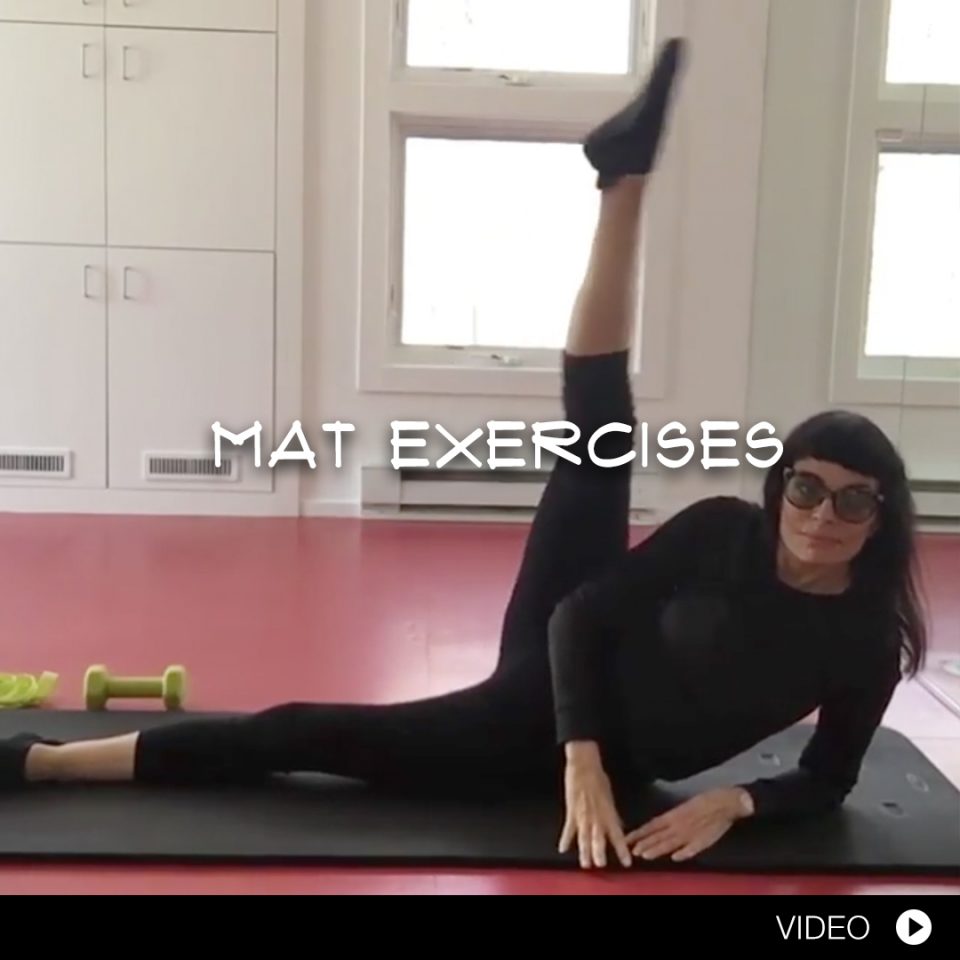 MAT EXERCISES
IN THE 1990'S I VENTURED OVER TO A GYM THAT WAS SUPPOSED TO BE THE AUTHENTIC HEADQUARTERS OF JOE PILATES'S TECHNIQUE; IT WAS A GYMNASTIC AREA COHABITED BY THE PROTEGES OF JOE PILATES. ROMANA WAS THE TRUE AUTHENTIC PROTEGE AND SHE AND HER COLLECTION OF HARD CORE BALLET MISTRESSES TAUGHT THE TECHNIQUE WITH AUTHENTIC JOE PILATES ACCURACY.
I WAS THRILLED AND ALWAYS A LITTLE INTIMIDATED BY THE ELOQUENCE OF THE MOVEMENTS AND THE PRECISE GESTURES NEEDED TO BE A TRUE PILATES FOLLOWER.
AS IS WELL KNOWN, THE JOE PILATES TECHNIQUE AND ITS HISTORY ARE INTRIGUING. THE FIRST SMATTERING OF THE SOCIAL ELITE WANTED TO LEARN THE TECHNIQUE SO THEY COULD HAVE A LITHE DANCER'S BODY IN THEIR FORTIES AND FIFTIES. THE TECHNIQUE WAS RELIGIOUSLY PROTECTED FOR MANY YEARS AFTER THE DEATH OF JOE PILATES. IT HAS EVOLVED TO BECOME INCORPORATED IN ALMOST EVERY WORKOUT DISCIPLINE WE KNOW TODAY.
I REMEMBER SEEING GORGEOUS WOMEN OF ALL AGES INTO THEIR 60'S LOOKING ELEGANT AND YOUTHFUL AND THINKING: COULD THAT EVER BE ME?
WHILE I AM HARDLY A SHINING EXAMPLE OF THE JOE PILATES TECHNIQUE, I AM EVER GRATEFUL FOR THE 10 YEARS I SPENT LEARNING IT.