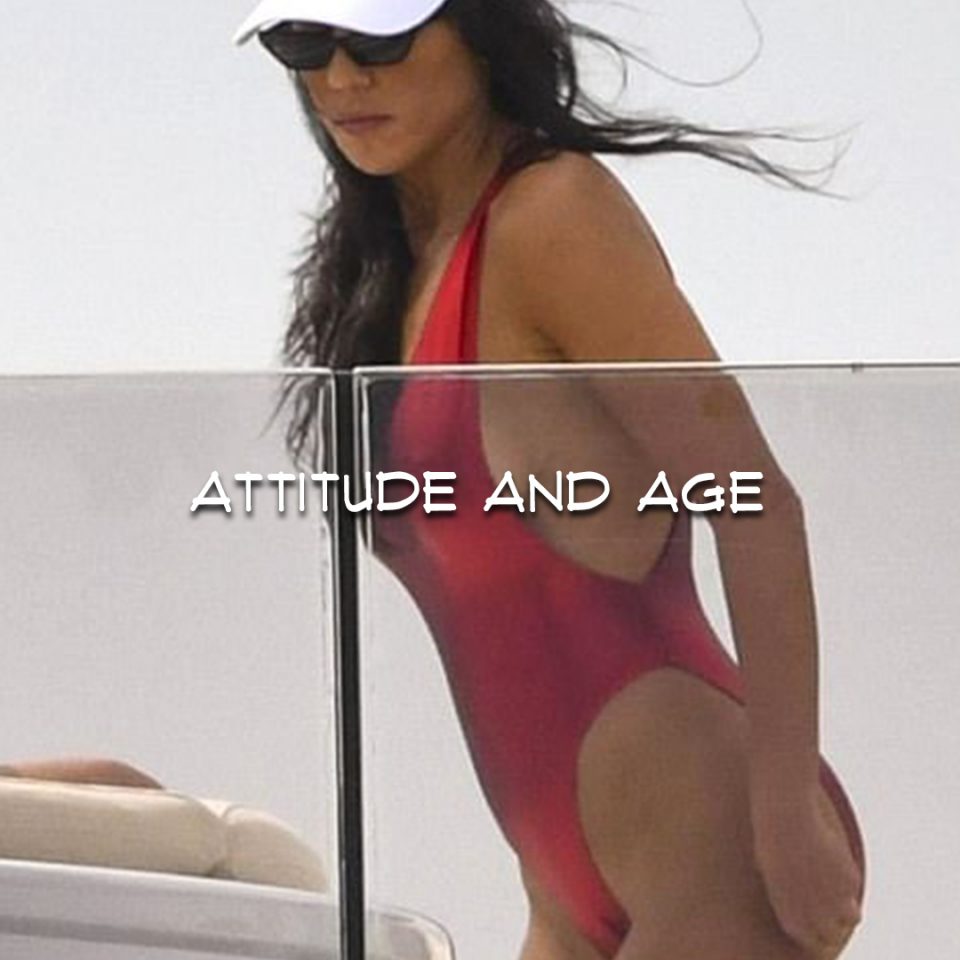 ATTITUDE AND AGE
HOW PEOPLE INTERPRET YOUR AGE AND ATTITUDE ARE REALLY CLOSELY LINKED.
IF YOU STAY FIT AND FEEL GOOD ABOUT YOURSELF, THEN YOU'RE DEFINED BY YOUR ATTITUDE.
IF YOU HAVE THREE KIDS, AND FEEL GOOD ABOUT YOUR BODY, YOUR ATTITUDE ABOUT LIFE IS FREER AND LESS RESTRICTED. AND PHYSICAL FITNESS HELPS ATTITUDE 100%. 
WHAT YOU WEAR, HOW YOU FEEL IN CLOTHING, AND HOW YOU MOVE IS THE REAL EXPRESSION OF HOW YOU FEEL ABOUT YOURSELF. IT IS THE EXACT OPPOSITE OF THE STYLED, POSED INSTAGRAM PHOTOS THAT SEEM A BIT SELF-CONSCIOUS. AGE DOESN'T MATTER IF YOUR ATTITUDE IS HEALTHY. WHO YOU DATE AND HOW OLD THEY ARE DOESN'T MATTER EITHER, ESPECIALLY IF THEY THINK YOU ARE THE BEST THING EVER – AND OH, HOW COULD THEY NOT?