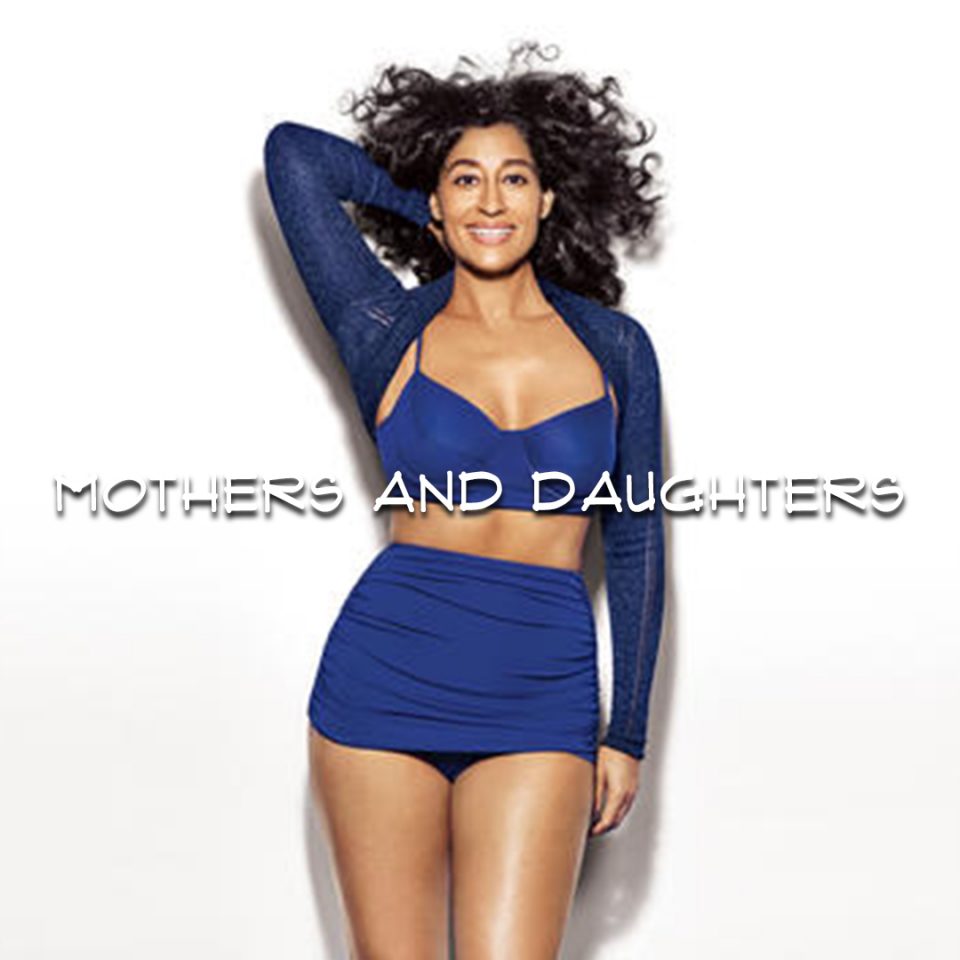 MOTHERS & DAUGHTERS
I AM NEVER GOOD ENOUGH FOR MY MOTHER
OR
MY MOTHER AND I ARE BEST FRIENDS!
WHICH ARE YOU?
THE RELATIONSHIP A GIRL HAS WITH HER MOTHER IS AN INSIGHT INTO ALL OF HER RELATIONSHIPS AND HOW SHE APPROACHES LIFE.
I'VE DONE RESEARCH THROUGH THE YEARS AND I FOUND THAT THE A-TYPE OVER ACHIEVERS FALL FOR THE MOST PART INTO ONE CAMP AND THE MORE LAIDBACK TRADITIONALISTS INTO THE OTHER.
THERE ARE TWO CAMPS:
1. I AM NEVER GOOD ENOUGH FOR MY MOTHER; THEREFORE, I AM CONSTANTLY TRYING TO PROVE MYSELF TO HER IN ORDER TO GET HER APPROVAL!! YES, THAT'S TYPE-A
OR…
2. MY MOTHER AND I ARE BEST FRIENDS. I TELL HER EVERYTHING AND WE ARE AS CLOSE AS YOU CAN GET. YES – THE MORE LAID BACK TRADITIONALIST.
MANY CELEBRITIES ARE SEEKING APPROVAL AND RECOGNITION FROM FANS, AND QUITE OFTEN – ESPECIALLY WITH THE FEMALE CELEB – EVEN IF SHE IS CLOSE WITH HER MOTHER, THERE MAY BE SOME ASPECT OF IT WHERE SHE WANTS TO PLEASE HER MOTHER ON A GRAND SCALE.
WE HAVE READ ABOUT CONTENTIOUS RELATIONSHIPS CELEB DAUGHTERS HAVE WITH THEIR MOTHERS, OR MOTHERS WHO ARE OVERBEARING AND HAVE INCREDIBLE INFLUENCE ON THE SUCCESS OF THE DAUGHTER.
WOMEN YOU KNOW WHO STRUGGLE WITH THEIR MOTHER-DAUGHTER RELATIONSHIP FIND A WAY TO ACHIEVE RECOGNITION AND ACCOLADES AND CAN BE QUITE SUCCESSFUL AND IT TURNS OUT TO BE QUITE EMPOWERING. I AM ONE OF THOSE DAUGHTERS WHO MIGHT HAVE UNSUCCESSFULLY SOUGHT MY MOTHER'S APPROVAL.
I CONTINUE TO ASK WOMEN YOUNG AND MATURE ALIKE WHO ARE SUCCESSFUL EXACTLY WHAT THEIR RELATIONSHIP IS AND HAS BEEN WITH THEIR MOTHER. THERE IS DEFINITELY A CONNECTION.
THE MOTHER-DAUGHTER BOND THAT IS A CLOSE FRIENDSHIP IS THE ONE THAT SUPPORTS THE TRADITIONALIST LIFESTYLE. WHAT CAN BE BETTER THAN HAVING YOUR MOTHER BY YOUR SIDE NOT ONLY THROUGH LIFE'S TRIALS AND TRIBULATIONS, BUT ALSO ITS CELEBRATIONS. THROUGH THE WEDDING, THE BIRTHS, AND SO ON, THE SUPPORT SYSTEM THE MOTHERS PROVIDE IS COMFORTING AND EMPOWERING.
WHO ARE YOU? WHAT IS THE RELATIONSHIP WITH YOUR MOTHER?
IN EITHER CASE, ISN'T IT ALL ABOUT OUR DESTINY? I BELIEVE WE CHOOSE OUR PARENTS FOR THE LIFETIME WE ARE MEANT TO EXPERIENCE.
SO ALL MOMS ARE THE MOMS WE ARE DESTINED TO HAVE. WE ARE USING OUR MOTHER-DAUGHTER RELATIONSHIP TO BECOME THE WOMEN WE ARE TODAY!
ANYWAY I THINK SO!!
FEEDBACK PLEASE!!