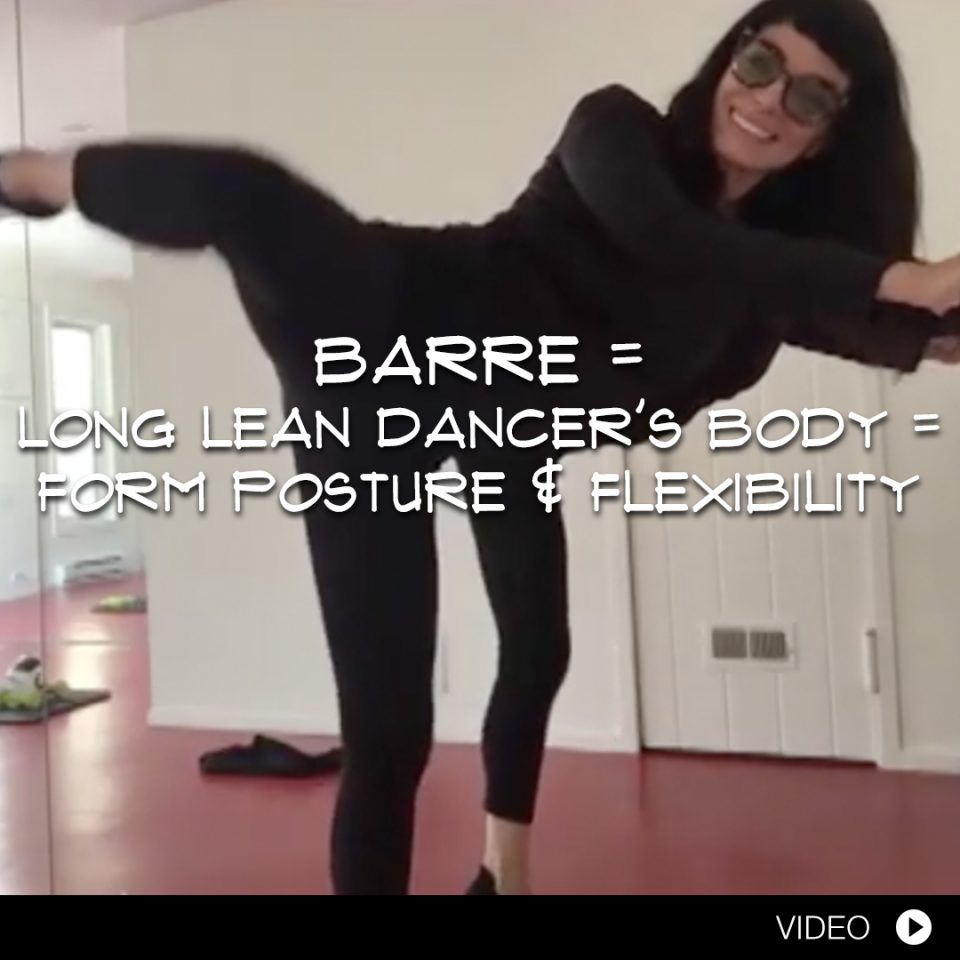 BARRE = LONG LEAN DANCER'S BODY = FORM POSTURE & FLEXIBILITY
​
I LOVE TO SWEAT, I LOVE THE FEEL OF THE WORKOUT BURN, AND I LOVE A TONED BODY
BARRE EXERCISES LIKE PHYSIQUE 57 ACCOMPLISH JUST THIS. THERE ARE A SERIES OF BARRE EXERCISES THAT TAKE TIME TO FULLY UNDERSTAND WITH CORRECT FORM BUT ONCE YOU HAVE THE FORM DOWN THEN YOU ARE READY TO DO THE AMPED UP VERSION, WHICH IS A NON-STOP FLOW OF MOVEMENTS THAT CAN BURN THE FAT OFF YOUR THIGHS WHILE YOU ARE DOING THE SERIES.
THE BEAUTY OF DANCERLY MOVEMENTS IS THAT THE FORM IS IMPORTANT. THE PROPER FORM IS WHAT DEFINES THE DANCER'S BODY.
CARDIO IN A FAST PACED BARRE CLASS IN UNDENIABLY GRUELING BUT WELL WORTH IT BECAUSE IT IS BUILDING TONE AROUND JOINTS AND BONE DENSITY WHILE BURNING CALORIES. RUNNING CAN TAKE A TOLL ON YOUR BODY AND AFTER A WHILE INHIBITS FLEXIBILITY IN EVERYDAY MOVEMENT.
WHATEVER YOUR CHOICE OF WORKOUT, MAXIMIZING THE RESULTS IS ALWAYS A GOOD THING. RESULTS ARE THE INSPIRATION FOR WHAT MOTIVATES US ALL TO WORK OUT.
BURNING CALORIES IS CERTAINLY DESIRED, AND TONING AND STRENGTHENING ARE BOTH EMPOWERING. IF YOUCAN PUSH PAST THE CHALLENGES IN A WORKOUT, YOU MOST LIKELY CAN PUSH THROUGH THE CHALLENGES IN LIFE.