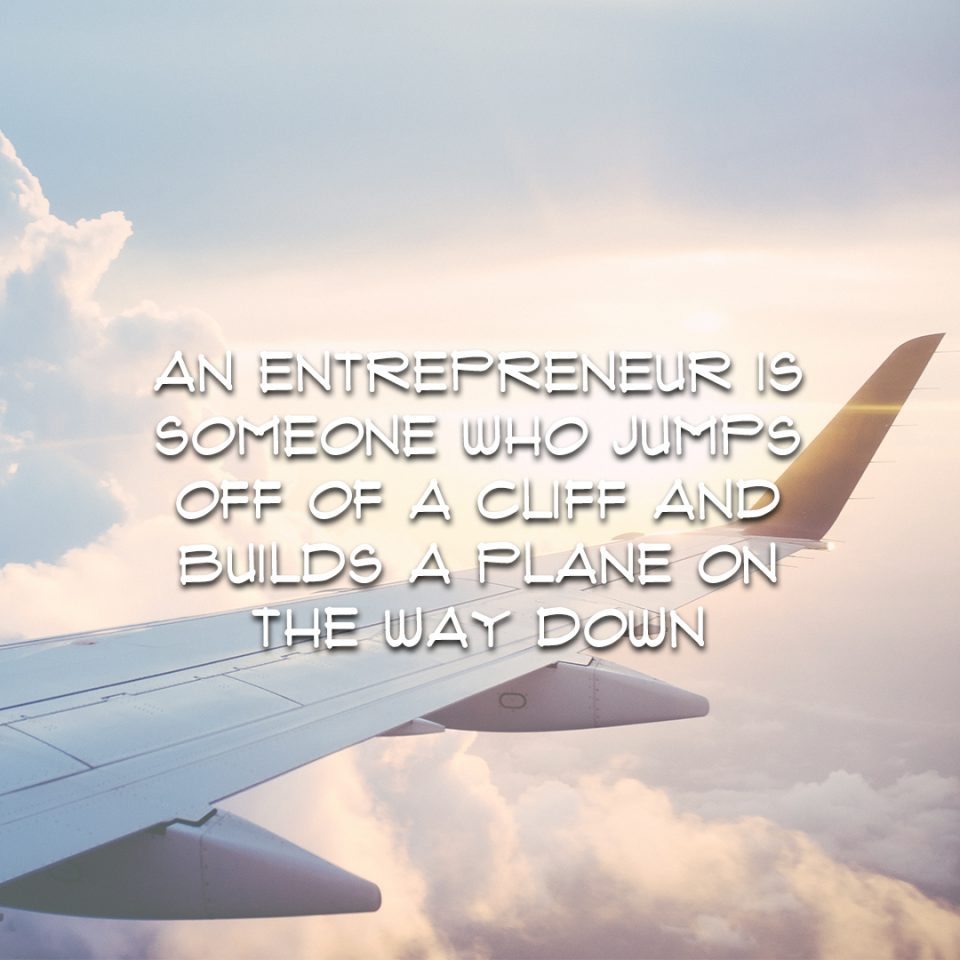 AN ENTREPRENEUR IS SOMEONE WHO…
A PERSON COMMITTED TO THE ADVENTURE OF BEING AN ENTEPRENUER CAN'T JUST RELY ON BEING SMART, TALENTED OR A HARD WORKER. YOU MUST LIVE AND THINK OUT OF THE BOX, AND THEN WHEN YOU ENTER THE BOX, IT IS ALL A PIECE OF CAKE.
MY MOST REWARDING TIMES HAVE BEEN WHEN I HAD TO BE INVENTIVE, TO CREATE SOMETHING OUT OF NOTHING. THIS IS SUPER IMPORTANT, ESPECIALLY SINCE MONEY IS ALWAYS A PRIMARY CONCERN WHEN YOU ARE LAUNCHING A BUSINESS.
WHEN I STARTED MY BUSINESS I REALLY HAD NO PATTERNMAKING OR SEWING SKILLS. I OPENED MY STORE FIRST TO BRING LONDON STYLES TO NYC IN THE SIXTIES… THEN I THOUGHT ABOUT STYLES I WANTED TO MAKE THAT NO ONE WAS DOING. I HIRED A PATTERNMAKERR AND SAMPLEMAKER. EVERY TIME I SKETCHED SOMETHING THE PATTERNMAKER TOLD ME THAT IT WAS IMPOSSIBLE TO MAKE.
I GREW UP BELIEVING EVERYTHING WAS POSSIBLE; THEREFORE TO BE TOLD IT WASN'T POSIBLE WAS UNBELIEVABLY FRUSTRATING. I WAS BEING CONTROLLED OR STOPPED FROM DOING WHAT I WANTED BY SOMEONE WHO DIDN'T HAVE VISION. I DECIDED TO LEARN HOW TO MKE PATTERNS. I TAUGHT MYSELF. EVERY DAY I WOULD WORK ON PATTERNS FIRST BY TAKING APART STYLES AND MAKING THE PATTERNS FROM THE GARMENTS AND THEN USING ACTUAL SIMPLICITY PATTERNS TO TEACH ME ABOUT SEAM ALLOWANCES AND NOTCHES AND DART PLACEMENTS.
I WAS OBSESSED. I WOULD DRAPE THE STYLE ON MY BODY, PIN IT ALL THE FROM THE DRAPING, AND MAKE THE PATTERN. THE EXCITMENT OF SEEING STYLES MADE FROM MY PATTERNS IN NEW SHAPES AND PROPORTIONS I HADN'T SEEN BEFORE WAS EXTREMELY GRATIFYING. THIS TOOL EMPOWERED ME TO NOT ONLY COMMUNICATE WITH ANY SAMPLEROOM AROUND THE WORLD IN THE LANGUAGE OF THE PATTERN BUT ALSO DIRECT PATTERNMAKERS IN A SHORTHAND THAT HAS BECOME AN EFFICIENT TIME SAVER.
I LOVE MAKING PATTERNS FOR SWIMWEAR AND PROPORTIONALLY SPEAKING, THERE AREN'T MANY SWIMWEAR PATTERNMAKERS IN THE WORLD. I HAVE BEEN MAKING MY SWIM PATTERNS SINCE THE EARLY 70'S AND I AM PROUD TO SAY I MIGHT TRULY BE ONE OF THE BEST SWIM PATTERNMKERS IN THE WORLD. I HAVE A KEEN UNDERSTANDING OF FIT, COMFORT AND STYLE AND I LOVE BEING ORIGINAL AND TRYING NEW THINGS.
NOW I FEEL I CAN TOOT MY OWN HORN, BECAUSE WHEN I JUMPED OFF THE CLIFF, I KNEW I HAD TO BUILD THE PLANE ON THE WAY DOWN.