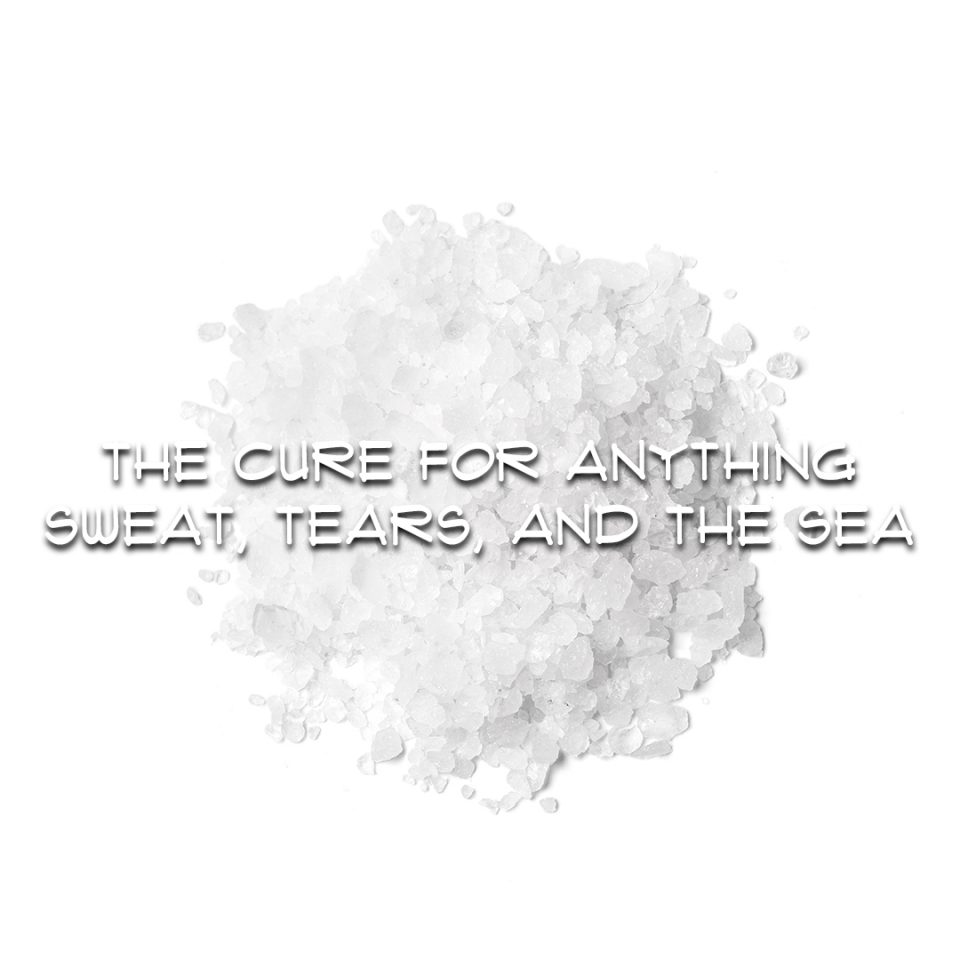 THE CURE FOR ANYTHING: SWEAT, TEARS AND THE SEA
SALTWATER HAS ALWAYS BEEN A TIMELESS CURATIVE.
THE SEA'S SALTWATER IS CURATIVE AS A BATH, A SWIM, OR A SOAK FOR SORE MUSCLES. YOU CAN GARGLE WITH SALT WATER, DO A NASAL RINSE, A SWISH FOR SORE GUMS AND TEETH, OR USE A SALT PAD HEATED IN THE MICROWAVE FOR THE RELIEF OF ACHES AND PAINS.
SWEATING RELEASES TOXINS – SO A GOOD WORKOUT CLEANSES AND FLUSHES OUT BACTERIA.
A GOOD CRY ALSO RELEASES SALTY TEARS. THIS IS AN EMOTIONAL CLEANSE BUT, ALL IN ALL, SALT IS THE LIFEBLOOD OF THE PLANET.
FOR CONSUMPTION THERE IS ONE SEA SALT I RECOMMEND AND THAT IS REAL SALT FROM UTAH. THE CLEANEST PUREST SEA SALT IS RIGHT HERE IN THE USA.